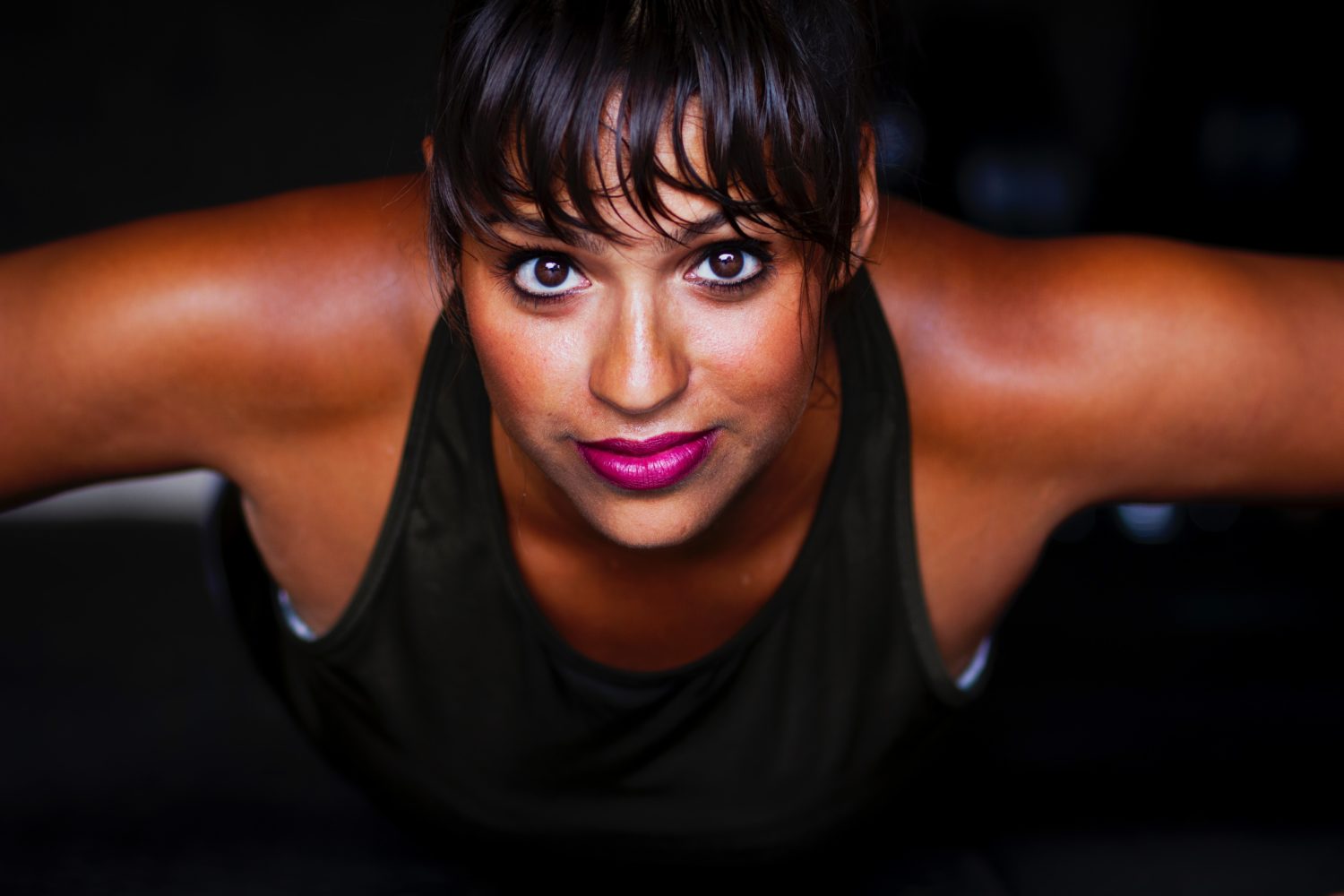 It's 2019, and we're still saying the word "TONE" and "TONED," and worst yet "BULKY" assuming the former can potentially lead to the latter IF YOU'RE NOT CAREFUL. LOL. Oy vey.
I'm 100% convinced these words exist because there is a general and fundamental misunderstanding on what it actually means "to be toned" or want "to get toned" or "to tone up." So I'm publishing a breakdown to clear the air.
What BEING TONED Actually Means
Tone, toned, tonality, toning up, they all mean the same thing. VISIBLE DEFINITION.
VISIBLE DEFINITION = LINES AND SHAPE IN THE PHYSIQUE.
LINES AND SHAPE IN THE PHYSIQUE = MUSCLE GROWTH AND TISSUE MASS UNDERNEATH THE SKIN.
VISIBLE DEFINITION OF MUSCLE GROWTH AND TISSUE MASS UNDERNEATH THE SKIN = A REDUCTION OF FAT THAT SITS ON TOP OF SAID MUSCLE TO REVEAL APPEARANCE.
ALL CAPS FOR EMPHASIS.
Does that make sense? Please read that again.
How to TONE UP
"Tone up." I honestly can't even say it without rolling my eyes. Women are desperate to avoid strength training out of insecurity or gym-intimidation, fear of "getting big," or being considered manly due to our societies poor marketing and media culture. It's truly disheartening. Whether you call it toning or strength training, it's all the same thing, and that's that.
How do you do it? Two ways. 
Build muscle via strength training
Lose fat via caloric deficit or an increase in expended energy
Depending on where you are in your fitness journey, you can potentially do them at the same time, but most likely not.
Read all the details HERE. This article will tell you how to do both step-by-step and break down each element of the process.
Where to Start
If you're brand new to working out, you'll see change quickly if you're consistent with a program. Enjoy this time, it's fleeting, but it's so exciting. You'll lose fat, you'll build muscle, and those newbie gains will roll in with little resistance all by training and proper calorie management via deficit.
Everyone inevitably reaches a point in their journey where they adapt (read: plateau) or realize change is slower, and progress is harder to come by.
If you've been training consistently, like a year or more, then you've got a decision to make.
To build or to cut, that's the question. If you can't do both at the same time, then you've got to pick one. There is no RIGHT or WRONG way! Good news.
My POV:
If you've got 15-20 pounds to lose then get serious and cut
If you've been training and dieting for what feels like forever (one year or more) then TAKE A BREAK AND EAT!! Eat at your maintenance calorie budget, or a moderate surplus, enjoy the extra food, and energy.
That's my story, and I'm sticking to it.
If your ass is flat as a pancake and you want to "tone up" to get that PEACH, then you've got to LIFT! If your ass has a little cushion. But not a tone of shape or definition, then you've got to BUILD it (LIFT) and then chip at the fat that sits on top of it via managed nutrition.
Likewise, your abdominals are revealed by shedding the fat that sits on top of them. NOT the 1,000 crunches you may be tempted to do. To be clear, I believe there is a place for ab or accessory work, but they're the icing on the cake, not the cake itself. You know? They're just that, an accessory.
From now on This is How it's Going to Go…
In Conclusion
When you think about your health and fitness goals, consider the thought process below:
Where am I today?
What is my goal, or dream physique, or strength goal?
How do I need to train (and eat) to achieve the SPECIFIC thing I'm after?
If I've said it once, I've said it 1,000 times. Your workouts can be as straightforward or as scientific as you want them to be, and there is no ONE right way to exercise, but challenging yourself to workout SMARTER and more efficiently will pay off in dividends mentally, physically, and emotionally.
RIP "TONED." We're never gonna say it again. We're going to hold ourselves to a higher standard, founded by a higher level of education about our bodies, our training, and our goals.
Please DM me with any questions – that's your best bet for a response!
Additional Resources:
Read these to put EVERYTHING discuss in the above together.
Read on!
Please DM me with any questions – that's your best bet for a response!